Computer Facilities - King Teaching PC Lab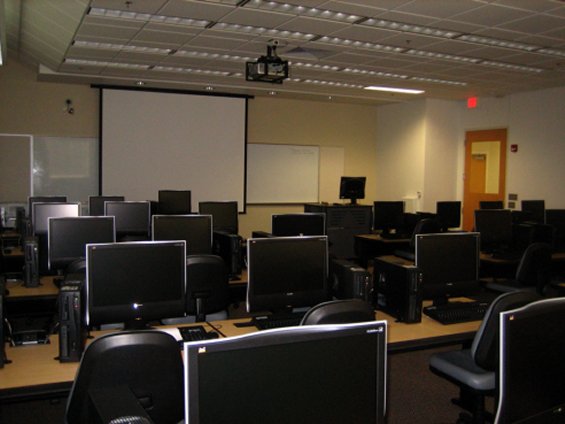 This Lab is located on the first floor of the King Biology Building in room 1058.
This lab is currently closed due to covid-19.
This room is card swipe access only and people needing access should contact Debbie Jensen. Instructors who wish to reserve the lab should visite the calendars page and follow the instructions listed for this room. A link is also provide on that page for the Teaching Computer Lab Calendar to determine availability of date and time slots.
Hardware

37 Windows 7 PCs (36 student PCs + 1 instructor PC)
1 HP LaserJet 4240 Monochrome Printer (ip = 128.186.179.48 )
1 Xerox Phaser 8560 Color Printer (ip = 128.186.179.49 )
Students log in using their FSU credentials