Biological Science Faculty Member
Dr. Steven Marks
Office: 3065 King Life Sciences
Office: 645-9863
Lab: King Life Sciences
Fax: 645-8447
Mail code: 4295
E-mail: smarks@bio.fsu.edu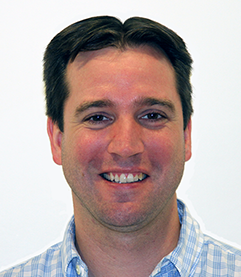 Teaching Faculty II
Ph.D., Columbia University 2010


Selected Publications:
Zheng, Y., Mennella, V., Marks, S., Wildonger, J., Elnagdi, E., Agard, D., & Megraw, T. L. (2016). The Seckel syndrome and centrosomal protein Ninein localizes asymmetrically to stem cell centrosomes but is not required for normal development, behavior, or DNA damage response in Drosophila. Molecular Biology of the Cell, 27:11, 1740-1752. doi:10.1091/mbc.E15-09-0655
Marks, S. A., & Kalderon, D. (2011). Regulation of mammalian Gli proteins by Costal 2 and PKA in Drosophila reveals Hedgehog pathway conservation. Development, 138(12), 2533-2542. doi:10.1242/dev.063479
Apionishev, S., Katanayeva, N. M., Marks, S. A., Kalderon, D., & Tomlinson, A. (2004). Drosophila Smoothened phosphorylation sites essential for Hedgehog signal transduction. Nature cell biology, 7(1), 86-92. doi:10.1038/ncb1208
Lutz, E., Kako, Y., Yagyu, H., Heeren, J., Marks, S., Wright, T., Melford, K., Ben-Zeev, O., Radner, H., & Merkel, M. (2004). Mice Expressing Only Covalent Dimeric Heparin Binding-deficient Lipoprotein Lipase. Journal of Biological Chemistry, 279(1), 238-244. doi:10.1074/jbc.M310559200
Raffel, T. R., Register, K. B., Marks, S. A., & Temple, L. (2002). Prevalence of Bordetella avium infection in selected wild and domesticated birds in the eastern USA. Journal of wildlife diseases, 38(1), 40-46. doi:10.7589/0090-3558-38.1.40
Yagyu, H., Lutz, E. P., Kako, Y., Marks, S., Hu, Y., Choi, S. Y., Bensadoun, A., & Goldberg, I. J. (2002). Very low density lipoprotein (VLDL) receptor-deficient mice have reduced lipoprotein lipase activity. Journal of Biological Chemistry, 277(12), 10037-10043. doi:10.1074/jbc.M109966200

: External sites will open in a new browser window.