Biological Science Faculty Member
Dr. Sophie J. McCoy
Office: 4060 King Life Sciences
Office: (850) 644-1549
Lab: Coastal and Marine Lab Room 11
Lab: (850) 697-4099
Fax: (850) 645-8447
Mail code: 4295
E-mail: mccoy@bio.fsu.edu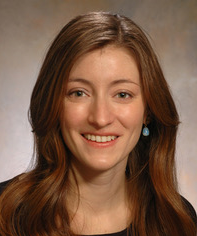 McCoy Lab Page

Assistant Professor
Ph.D. The University of Chicago, 2014.
Graduate Faculty Status


Marine Lab Office: Coastal and Marine Lab, Room 111
Research and Professional Interests:

I am a community ecologist with broad interests in ecology, evolution, physiology, and environmental chemistry. My research focuses on macroalgal populations, intertidal communities, and links between biology, environmental conditions and water chemistry. I use a combination of field and laboratory methods to understand natural variability in marine populations, responses of species and communities to climate change and pollution.


Selected Publications:
McCoy, SJ and NA Kamenos (2015) Coralline algae in a changing world: integrating ecological, physiological, and geochemical responses to global change, in press, Journal of Phycology.

McCoy, SJ and F Ragazzola (2014) Skeletal trade-offs in response to ocean acidification, Nature Climate Change, 4: 719-723.

McCoy, SJ and CA Pfister (2014) Historical comparisons reveal altered competitive interactions in a guild of crustose coralline algae, Ecology Letters, 17: 475-483.

McCoy, SJ (2013) Morphology of the crustose coralline alga Pseudolithophyllum muricatum (Rhodophyta Corallinaceae) responds to 30 years of ocean acidification in the northeast Pacific, Journal of Phycology, 49(5): 830-837.

Pfister, CA, SJ McCoy, JT Wootton, PA Martin, AS Colman and D Archer (2011) Rapid environmental change over the past decade revealed by isotopic analysis of the California mussel in the northeast Pacific, PLoS One, 6(10): e25766.

Full publication list

: External sites will open in a new browser window.