Biological Science Faculty Member
Dr. Ashwanth Francis
Office: 502 Kasha Laboratory
Office: (850) 644-8979
Lab: 510 and 513 Kasha Laboratory Building
Lab: (850) 645-1335
Mail code: 4380
E-mail: acfrancis@fsu.edu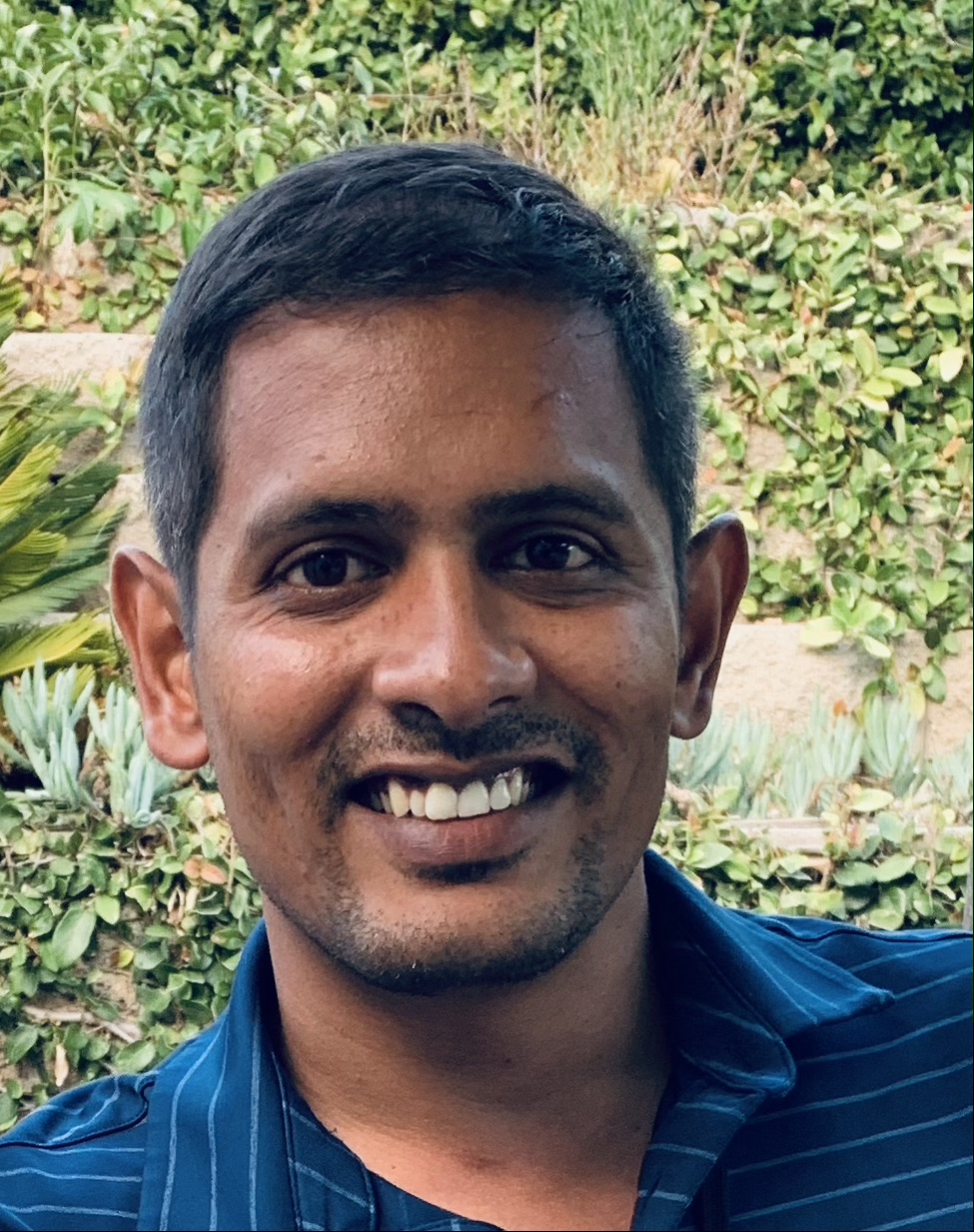 Ph.D. Scuola Normale Superiore, Pisa, Italy 2014
Graduate Faculty Status


Dr. Ashwanth Francis is currently recruiting new graduate students for NULL.
Dr. Ashwanth Francis is currently recruiting new postdoctoral investigators.
Research and Professional Interests:
The scope of my research program is to understand how viruses reach their replication centers within the nucleus of living cells. Our laboratory uses a combination of quantitative live-cell imaging, single virus tracking and correlative light and cryo-EM (CLEM) techniques to gain mechanistic and structural insights into virus-host interactions, during the many distinct stages of virus replication.
Selected Publications:
Francis AC, Marin M, Singh PK, Achuthan V, Prellberg MJ, Palermino-Rowland K, Lan S, Tedbury PR, Sarafianos SG, Engelman AN, Melikyan GB. HIV-1 replication complexes accumulate in nuclear speckles and integrate into speckle-associated genomic domains. Nat. Commun. 2020 Jul 14;11(1):3505. doi: 10.1038/s41467-020-17256-8. [PMCID: PMC7360574].
Francis AC, Marin M, Prellberg MJ, Palermino-Rowland K, Melikyan GB. HIV-1 Uncoating and Nuclear Import Precede the Completion of Reverse Transcription in Cell Lines and in Primary Macrophages. Viruses. 2020 Oct 30;12(11). doi: 10.3390/v12111234. [PMCID: PMC7693591]
Francis AC, Melikyan GB. Live-Cell Imaging of Early Steps of Single HIV-1 Infection. Viruses. 2018 May 19;10(5). PMCID: PMC5977268.
Francis AC and Melikyan GB. Single HIV-1 Imaging Reveals Progression of Infection through CA-Dependent Steps of Docking at the Nuclear Pore, Uncoating, and Nuclear Transport. Cell Host Microbe. 2018 Apr 11;23(4):536-548.e6. doi: 10.1016/j.chom.2018.03.009. [PMCID: PMC5901770]
Sood C*, Francis AC*, Desai TM, Melikyan GB. An improved labeling strategy enables automated detection of single-virus fusion and assessment of HIV-1 protease activity in single virions. J Biol Chem. 2017 Dec 8;292(49):20196-20207. PMCID: PMC5724006.
Francis AC, Marin M, Shi J, Aiken C, Melikyan GB. Time-Resolved Imaging of Single HIV-1 Uncoating In Vitro and in Living Cells. PLoS Pathog. 2016 Jun;12(6):e1005709. PMCID: PMC4913920.